EXAH Spotlights Four Tech Pioneers: Celebrating Their Contributions and Ongoing Inspiration
Here at EXAH, we are passionate about networking and promoting thought leaders in the tech industry. While recent general statistics on women in technology show a rise in female support, it is evident that the tech industry still struggles with gender diversity. According to Earth Web, despite a surge in young girls interested in STEM (Science, Technology, Engineering, and Maths) careers, with the non-profit "Girls Who Code" reporting an interest of approximately 74%, recent studies indicate that only 40% of computer science graduates and 28% of engineering graduates are women.
PWC's report on Women in Tech surveyed 2000 A-Level and university students in the UK and found that "over a quarter of female students said they had been discouraged from pursuing a career in technology due to its male-dominated nature".
So what does this tell us? A common thread throughout these studies suggests that to address this issue, we need to start with early education in schools for girls. This can be achieved through mentorship programs as a tool for growth, inclusion, and equity while emphasizing career sponsorship to support future young game-changers in SA. Therefore, in the spirit of sharing expertise and strengthening each other, we applaud these incredible women in technology as they pave the way for future generations.
THE TECH GENERALIST
Mateboho MALOPE, Award-Winning, Executive Head: VodaBucks Rewards Program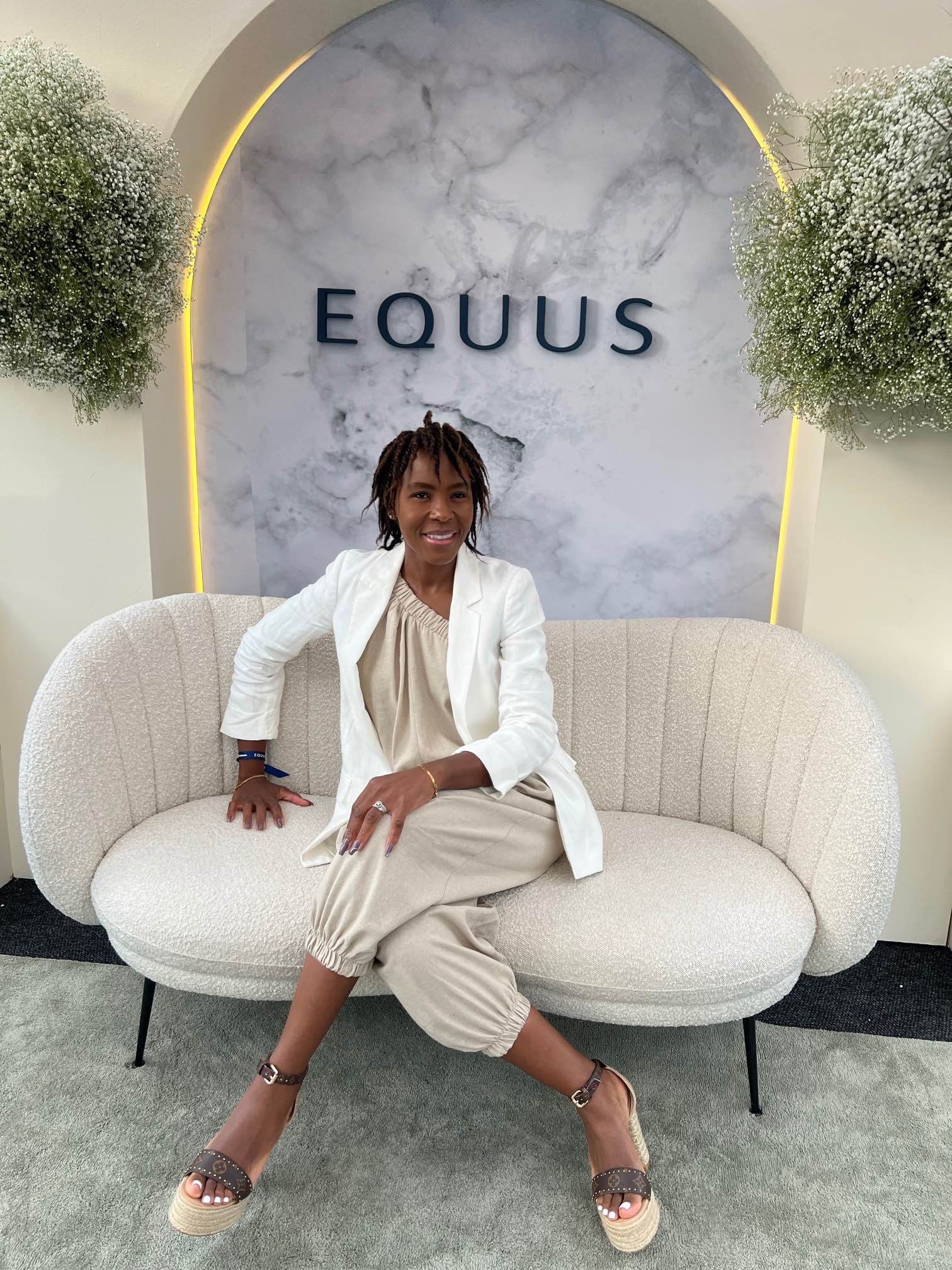 Mateboho Malope's innovative spirit and passionate nature for disrupting the norm and doing things differently weaves a story of curious tenacity and high-level resilience when approaching her projects and work. Mateboho is currently the Vodacom Executive Head of Rewards & Loyalty, overseeing strategic ownership of Vodacom Rewards & Customer Loyalty Programs. "I had the honour of partnering with Vodacom in October 2017 to fulfil my ambition of launching one of the biggest Loyalty programs in South Africa" explains Mateboho, adding, "The VodaBucks Rewards Program is one of South Africa's biggest Loyalty Programs and has transformed the lives of more than 27 million customers by rewarding them with over 14.4 billion VodaBucks, and more than ZAR7.2 billion in lifestyle rewards and cash prizes since its launch in August 2020" We found out more about who inspires her, plus shares her experience of being a leading lady in tech with us.
Q. What first sparked your interest in working in the tech industry?
The scale! I was always intrigued by the thought that I could impact and change many lives, and what better way to do that than by partnering with a mobile operator and market leader the size of Vodacom?

Q. What is the best part about being a woman in the tech space?
The best part about being a woman in the tech space is having the privilege of freely ideating, leading, innovating, and influencing decisions. Nothing is more satisfying than creating and building something from scratch. Being in tech allows you to bring your ideas to life!
Q: What advice do you have for young up-and-coming women in tech?
My advice is to grab the opportunity and stand out. Don't easily get intimidated. Stand firm and be consistent.
Q: How does Vodacom empower women to grow within the industry?
Vodacom is committed to empowering women in the workplace. However, it is critical for women to exercise their rights to a seat at the table. While organizations can do a lot to empower females, if those in positions of power are not voicing their opinions, then all efforts are reduced to none. It is the responsibility of all women to exercise their unique voices in the boardroom, contributes to strategic conversations, and be deliberate about making decisions, not just increasing the number of females in senior roles.
Mateboho's Career Lessons
Never compromise your values and thoughts. Always allow yourself to stand for difference even if you are the only person standing in the room – someone will eventually see you and celebrate your difference. Though it's no easy thing to do, it is absolutely rewarding to uphold what you stand for even amid complexity.
Surround yourself not only with mentors (which is largely limited to council) but create a network of sponsors who will challenge you and help you navigate beyond your potential
Awareness of self and others is super critical for one to thrive during complexity and adversity. Failure to diagnose why others behave the way they do will limit your ability to thrive.
"Every woman should have their independence, intelligence, and wisdom to navigate the gift of life, but mostly their inner joy which is very medicinal" ~ Mateboho MALOPE
A seat at Mateboho's table: 3 inspiring women she would dine with
My mom for her strength, wisdom, determination, commitment, and resilience. She is my inspiration, and I will forever honour her for her grit!
Oprah Winfrey for her endurance, survived a tumultuous life, rising to become the most influential and powerful woman today, with her own hugely successful network and a worldwide following that stretches into millions.
Beyonce Knowles-Carter for her thrives, talent and focus. She is determined to keep on pushing herself harder and can juggle the pressures of being a mother and wife.
THE SENSATIONAL SOLUTIONIST


Leandi Campher, Salesforce Solution Architect, specializing in CPQ (Configure Price Quote)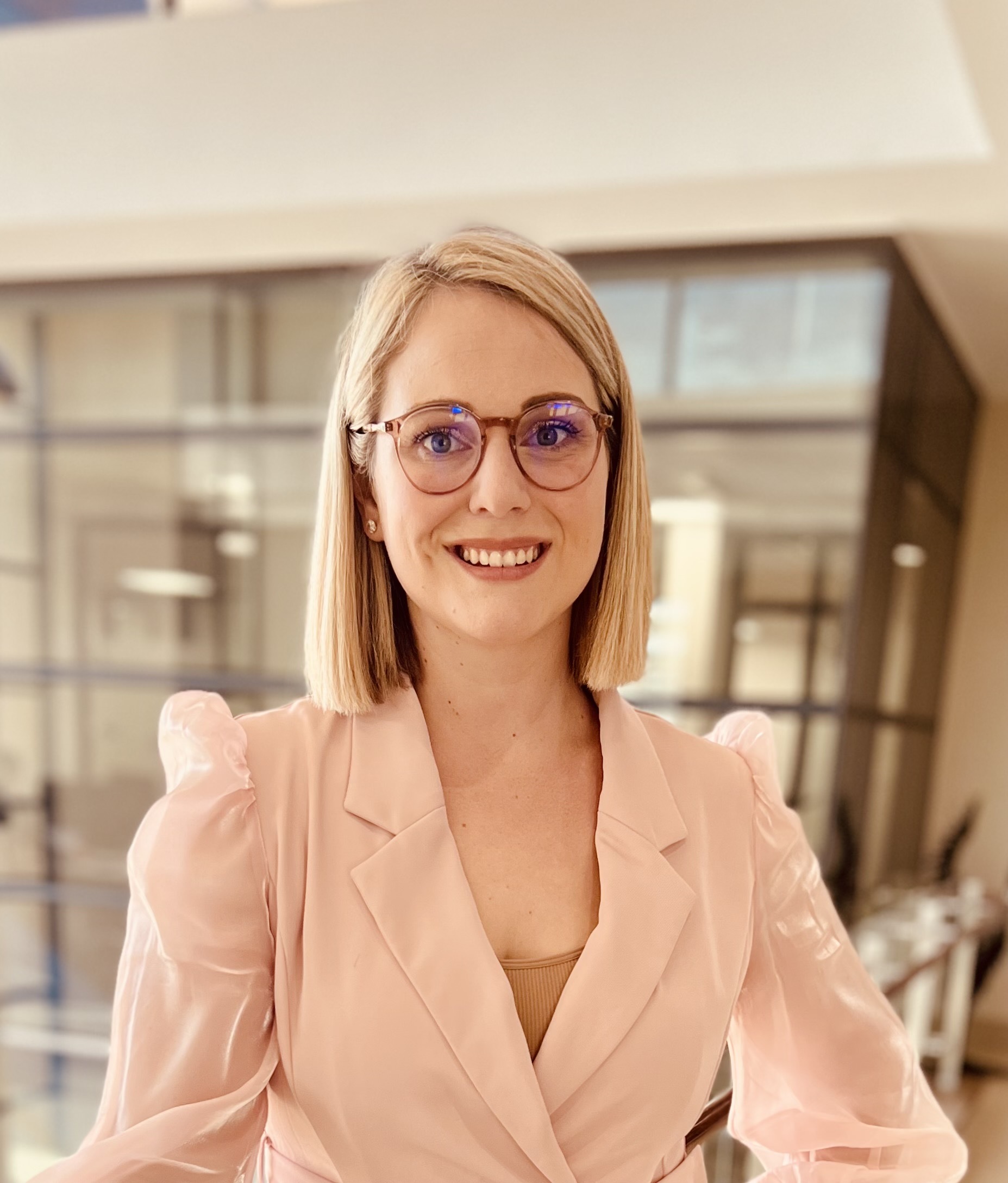 Leandi Campher is a resilient and independent-minded individual, whose unshakable determination shines through in everything she does. Technology has been her passion since a young age, and her career at EXAH, a Lifestyle Tech Solutions company, has been flourishing in recent years, thanks to her exceptional problem-solving, design, and development skills. Leandi's innate agility and versatility have enabled her to excel in her multifaceted roles, while embracing and executing other impressive tech-savvy skills. As a leading lady in tech, Leandi shares valuable insights on what it takes to succeed in this dynamic field. She draws inspiration from powerful figures who have empowered her both in work and life, and she shares her personal perspective on what success means to her. With Leandi's expertise and leadership, she consistently pushes the boundaries of innovation to set new standards in the industry.

Q. What inspired your path into the tech industry?
From a young age, I enjoyed watching my Father play computer games, and the very moment he would get up from his chair, even for a brief second, I would hop onto his seat, take over, and continue playing. I soon got my own set of computer games and have not stopped since. I still enjoy playing Dota and Counter-Strike (when time allows it!). My fascination and familiarity with technology made my decision to pursue this industry much easier.
 

Q. The best part about being a woman in tech?

Being exposed to some of the most brilliant minds and unique problem-solvers. I find myself constantly in awe of the wealth of knowledge individuals have in this industry.
Q. How has EXAH empowered and facilitated your growth within the industry?
EXAH has empowered me to be the healthiest and fittest version of myself, by emphasising the importance of rest, exercising and pursuing healthy eating habits. They have also empowered me to guide and inspire others on their journeys who are now on a similar journey to what I was on when joining EXAH.
Leandi's Career Lessons
It is okay to say "No"
Focus on building a hive-mind culture not a company
Take ownership of your work with pride
Leandi's Top Advice For Young Women In Tech
Allow me to quote one of my role models, Amelia Earhart who said", "The most effective way to do it, is to just do it. Being in this industry is hard work, and takes dedication – but you can achieve anything if you are willing to take the first step.
A seat at Leandi's table: 3 inspiring women I would dine with.
Amelia Earhart, whose life journey saw her champion women's advancement in aviation has been my role model and inspiration since I was a young girl (I even named my daughter after her). When the whole world stood against her and told her it is impossible, she said "Decide…Whether or not the goal is worth the risks involved. If it is, stop worrying."
Alice O'Conner better known by her pen name Ayn Rand is one of my favourite authors. If she was still alive, I would have loved to dine with her to discuss the ideologies and philosophical systems, namely "Objectivism" that she managed to capture in her writing and character portrayals.
Dian Fossey was an incredible American primatologist and conservationist who became the world's leading authority on the Mountain Gorilla. Her dedication to her work inspires me to this day. Her compassionate nature is one I strive for in my approach to life.
"My life's motto is, "The question isn't who is going to let me, it's, who is going to stop me" ~ Ayn Rand.
THE SKILLS & TALENT ADVOCATE
Ursula Fear, Senior Talent Programme Manager – Salesforce.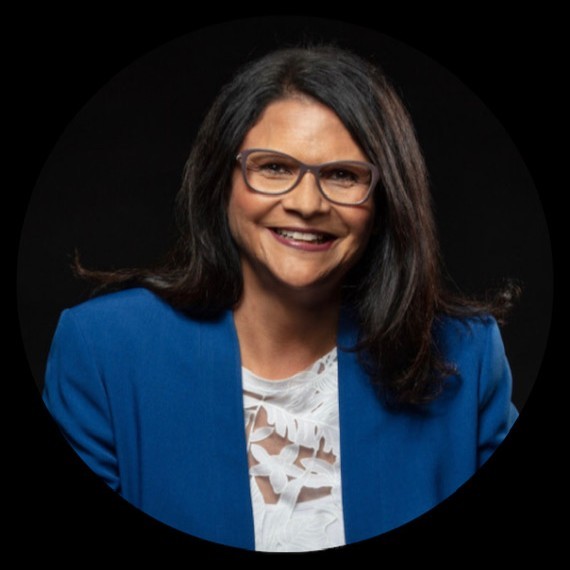 Ursula Fear has been a pioneer in building critical and scarce skills for over 20 years, having worked in more than 40 occupations and helped establish an education NGO in addition to her work in the legislated training world. Currently, Fear is leading the charge in sustainable digital skills and initiatives, spearheading efforts to grow Salesforce skills in South Africa and Africa. Her five-pillar strategy includes short-, medium-, and long-term plans, with a focus on standardizing competency excellence and building depth and breadth of skills. By doing so, she aims to create sustainable skills in South Africa, reducing the country's reliance on expensive imported skills. Fear's pioneering approach to business and social change sets the standard for the industry.
Q.
What inspired your path into the tech industry?
I think many people like myself got into the tech industry by accident. I was lucky enough to find myself in the SAP world initially. I worked for an organisation called Pebbletree, which soon became Brighthouse and now NTT. I became passionate about development in the tech space then. I was given the role of creating black SAP consultants for the country. At the time, there were only 90 black-certified consultants against the 2000 white-certified consultants in the country. I became passionate about development in the tech space then.
Long story short, I spearheaded the design of the only ERP qualifications in the world. We subsequently then added 10% of the black consultants to the SAP market through this initiative.
Q. What is the best aspect of being a woman in tech?
I think the world of the technology enables us to have fit-for-purpose skills. It gives us the ability to remain relevant and be actively involved in a changing world.
Q. How does Salesforce empower women to grow within the industry?
Salesforce is an incredibly progressive organisation when it comes to the development of females in tech. In fact, it's more than that, Salesforce is particularly excellent in growing minority groups. Salesforce inherently believes 'that business is a platform for change' and this is very well articulated in everything the organisation does, and I am not just saying that. The values of Salesforce are Trust, Customer Success, Innovation, Equality and Sustainability.
We have the 1:1:1 pledge where 1% of its equity, 1% of people's time and 1% of product revenue are used to contribute to the greater good. I am expected to participate in 7 days of community service each year – now is that not incredible!
Ursula's Career Lessons
Everybody's the same at the end of the day, irrespective of your level. We are humans – plodding through our days, sometimes uncertain and fearful, sometimes excited and sometimes determined to take on the world. We're all on our separate life journeys, the only thing that differentiates each and every one of us is experience.
Confidence is a powerful measure on which to work. Make sure you have something to be confident about. Confidence materialises due to hard work & effort and being in the trenches – learning the hard way.
Lifelong learning helps one to continue to learn, relearn, unlearn and keep learning. Things change so quickly in this day and age that it is impossible to keep abreast with things if one does not stay relevant. Learning and the new world of work have a symbiotic relationship and the one can not be spoken about without the other.
A seat at Ursula's table: 3 inspiring women she would dine with
Eleanor Roosevelt, I think was a formidable role model and example for us women. I live by her quote "no-one has the right to make you feel inferior without your permission".
J.K. Rowling from a mother on benefits to a multi-millionaire author. I would love to know what kept her believing and so determined to chase her passion and dreams. Imagine if each and every one of us lived our dreams with the same zest, passion and determination as J.K. Rowling. The world would have been a different place, that's for sure.
Graca Machel is one of the only women in the world to have been married to two country presidents. That in itself tells us what an extraordinary lady she is. I would love to hear her stories about Nelson Mandela and how she contributed to this great man's legacy whilst he was alive. What are the life lessons she takes from that relationship and how could the rest of the world gain by this knowledge?
Success is being instrumental in shaping the lives of South African people. Giving our people the tools and ability to become functionally employable and relevant in this digital age. Nothing would give me more pleasure than to know we have created 100's of thousands of new jobs on the continent. Just imagine!" ~ Ursula Fear
THE FUTURE TRAILBLAZER
Sumaiya Ismail
Best overall student in the school of IT' from the University of Pretoria in 2022.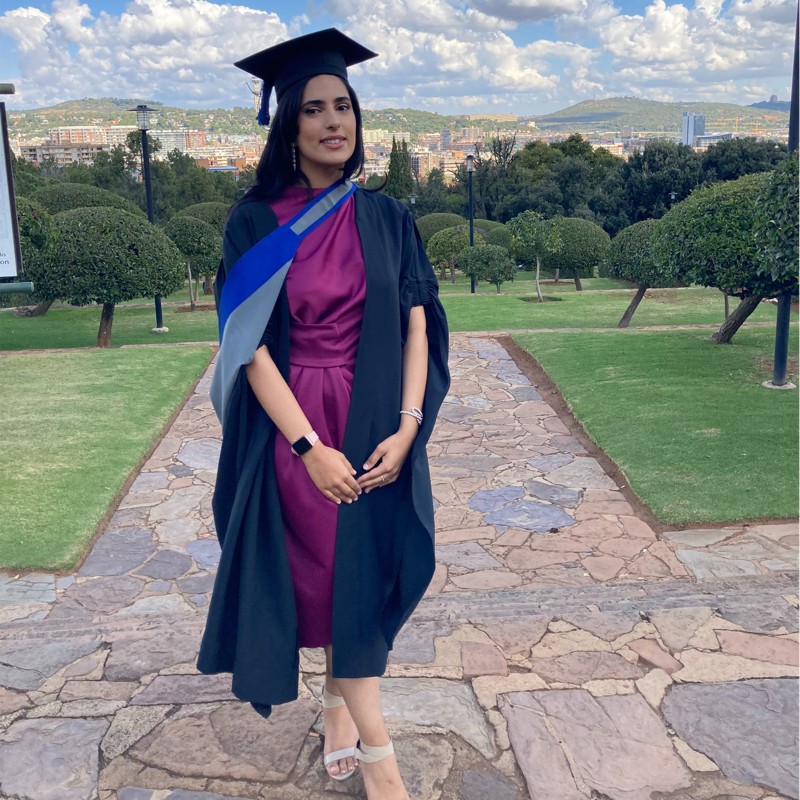 When we asked how Sumaiya's friends would describe her, there was no surprise when she answered, "hardworking, ambitious and meticulous". We recently heard about Sumaiya thanks to the recent EXAH sponsorship of Kaylie Holmner, who won the 2021 Best Pupil Award, at the latest award ceremony of the University of Pretoria. These annual awards honour the top crop in the school. We just had to learn more about this young pioneer of the future with a bright future in technology ahead of her.
Q. How did it make you feel to win this incredible award?
Honestly, I was completely taken by surprise when my name was announced! I felt honoured, humbled, and grateful for achieving this feat. I am thankful to the School of IT for recognising my efforts.
Q. What first sparked your interest in studying IT?
I had initially applied for medicine, but after my application was rejected, I applied for Informatics – the analytical and mathematical nature of IT appealed to me.
Q. Best part about being a woman in the tech space?
The opportunities for women in the tech space are ample and the sky is our limit!
Q. Who inspired you throughout your studies?
My sister, Yasmin, has successfully curated a career in IT. I look up to her as she has always strived to continuously improve on a personal and professional capacity.
My favourite subject throughout my studies was… the systems analysis and design (INF 271) module that I had in my second year. It challenged my mind, allowing me to critically think about the problems that we were given to solve. It helped me improve my analytical skills and grow as a student.
My Dream career is to work as an astronaut and make it possible for humans to live on Mars (with Wifi and Netflix course).
Every woman should own a hairband, for when the going gets tough or your code doesn't run, slap your hair in a bun or ponytail, face the world (and start to debug your code).
Who do you think is a great role model for women out in the world?
All women who can stand up for what they believe in and make their mark in the world are great role models! However, if I have to choose one, I believe that Thuli Madonsela is a great role model and inspiration as she fought for justice and what she believed to be right, even in the face of opposition. She also said the following which resonates and inspires me;

"It's vital that every girl determines, as early as possible, who she is and what her contribution to humanity will be."
A seat at Sumaiya's table: 3 inspiring women I would dine with
Thuli Madonsela is the first woman I would like to have dinner with as her drive and will to fight for justice and what she believes in, is something that I would like to implement in my life.
Michelle Obama is the second woman that I would like to have dinner with. Her love and passion for education inspire me to better myself and extend my skills portfolio.
Ruwayda Redfearn is the third woman that I would like to have dinner with. She is the first female CEO of Deloitte Africa and I am keen to hear about her journey to making history.
"A change I would like to see in tech's future is to see companies in the tech industry reach out to schools and universities to equip them with the skills and expertise needed in the 4th and 5th industrial revolutions" – Sumaiya Ismail.